About
Our Company
ICON Group International, Inc. was founded in 1998 as a "skunk works" to develop and leverage cognitive computing (a branch of artificial intelligence) as a means to digitally disrupt the publishing industry to address underserved audiences where traditional authoring and publishing approaches prove uneconomical.
Many of our titles cover business topics involving international trade, finance, education, and health care. We generally focus on highly granular subjects (e.g. biodiversity, rare diseases, narrow product categories) and/or issues that require global scaling (e.g., across languages and/or geographies). ICON Group is a privately held Nevada Corporation.
"Bring algorithms to the field of publishing, focusing on underserved segments (by topic and language)."
In the area of eBooks alone, we have published over 1 million titles over the last 20 years.
We have collaborated with many partners to scale our methodologies, including the Bill and Melinda Gates Foundation, Grameen Foundation, and the European Union.
Our work spans the globe.
We have collaborated with many partners to scale our methodologies, including the Bill and Melinda Gates Foundation, Grameen Foundation, and the European Union.
We apply algorithms.
We use artificial intelligence to automatically generate content in any applicable format (audio, video, 3D games, data feeds, portals, eBooks, etc.) or language.
ICON Group was founded as a private technology incubator by Professor Philip M. Parker, PhD (Wharton). Parker is the INSEAD Chaired Professor of Management Science and teaches INSEAD's MBA, executive, and PhD courses on artificial intelligence and machine learning. He has also taught as a visiting Professor at MIT, Harvard University, Stanford University, UCSD, and UCLA.
He pioneered the use of algorithms to generate original content, across a variety of formats, and received a patent for his approach in 2007. His work has been presented at numerous public forums (G8, White House, Davos, TEDx, etc.) and covered extensively in the press (Huffington Post, New York Times, Singularity Hub, etc.).
Parker has worked with numerous multinational companies and consulting firms to develop implementation-oriented programs and projects, including McKinsey & Company, PWC, SAP, Google, Jardine Matheson, Tata Group, Citibank, Ericsson, ABB, Thomson Corporation, and a number of large financial and technology firms, to name a few.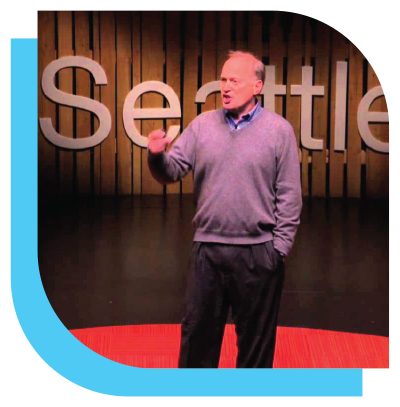 The History of
Icon Group International
1998

ICON Group founded with a simple mission: bring algorithms to the field of publishing, focusing on underserved segments (by topic and language).

2000

Pioneering patent covering the application of artificial intelligence and automation to original content creation:

Method and apparatus for automated authoring and marketing – Abstract: The present invention provides for the automatic authoring, marketing, and/or distributing of title material. A computer automatically authors material. The material is automatically formatted into a desired format, resulting in a title material. The title material may also be automatically distributed to a recipient. Meta material, marketing material, and control material are automatically authored and if desired, distributed to a recipient. Further, the title material may be authored on demand, such that it may be in any desired language and with the latest version and content.

2001

ICON Group signs a number of agreements with digital distributors, still in place today (Amazon.com, MarketResearch.com, Capital IQ, among others). First genres covered business education and strategy (world outlooks, trade reports using granular product definitions).

2002

Working with reference librarians, ICON Group begins to publish educational healthcare books (guides to Internet research and dictionaries) for patients and parents.

2003 - 2006

ICON Group launches multi-lingual publishing group covering educational materials to underserved groups, including minority dialects. Graph theoretic associates across and within over 1,000 languages are created (over 30,000,000 records). Genres include crossword puzzle books, video games, multilingual websites, and other formats.

2007

ICON Group expands healthcare publications to include titles created for Physicians and Genome researchers. Patent application granted (US7266767B2).

2008

ICON Group creates titles covering human history with titles covering quotations, facts, and phrases. Bi-lingual dictionaries and classics literature are created for various dialects. Patent described in article in The New York Times, "He Wrote 200,000 Books (but Computers Did Some of the Work)."

2009

ICON Group begins decade-long collaboration on projects supported by the Bill and Melinda Gates Foundation, assisting various organizations in Africa, Latin America, and Asia. These have included a variety of organizations assisting low literacy communities, such as the Grameen Foundation, Bangla Trac Miaki Vas, Farm Voice Radio, Farm Radio International, and the GSMA.

2009

Using automation algorithms, ICON Group begins collaboration with bio-diversity scientists, taxonomist, and botanists at Wageningen University to accelerate the curation and creation of factsheets related to Plant Resources for Tropical Africa. The output of this project is found at PROTA4U.org and is used by up to 500,000 unique visitors a year.

2009

ICON Group launches timelines covering thousands of subjects covering all human history.

2010

ICON Group demonstrates the use of algorithms in the area of "creative writing," launching totopoetry.com, a collection of over 1 million poems across some 20 genres of poetry (e.g., Haiku, Sonnets, etc.).

2011

Huffington Post covers ICON Group presentation at Davos ("Davos 2011: Too Little Content").

2013

ICON Group presents at the White House and G-8 International Conference on Open Data. Examples of automated audio, video, and text (data-driven radio programs, 3D video games, and mobile APPs). Founder presents vision for next generation in TEDx talks: "Can Big Data authors end poverty?"

2014

ICON Group begins core extension of Natural Language Generation and Programming to the area of search, including firm-level application with multinational, finance, and consumer products companies.

2015

ICON Group works with Rotary Club and the Anthill Foundation to distribute local language textbooks covering mathematics and English language learning, with supplemental materials in local dialects.

2016

ICON Group implements, on behalf of the European Union and counterparts (under GIZ) in the Government of Afghanistan, creating a portal for smallholder farmers in various local languages (currently in use at TotoGEO.org).

2017

In addition to countries in Latin America (e.g., Guatemala), ICON Group assists content development initiatives in Myanmar, Bangladesh, Pakistan, Cambodia, and Sri Lanka.

2018

ICON Group consolidates its technologies to scale its TOTOGEO work into a broader framework called Botipedia – the use of algorithms to create encyclopedic content covering underserved languages and topics: "If a concept exists, it deserves a page."

2019

ICON Group builds in-house cloud architecture to test and benchmark automated authoring to reach real-time speeds for larger documents and/or graphics. Speeds achieved reveal the feasibility of localized content engines where end-users can create and/or design algorithms in real time (avoiding programming inputs).

2020

In support of the Botipedia project, alpha-level engines are created that can create literature reviews, factsheets, and similar materials in real time, on all topics across 1,000+ languages. The engine (similar in scope to previous engines designed for biodiversity researchers) is able to scale to any conceivable topic and, in some cases, a virtually infinite level of depth.

2021

ICON Group creates company-specific genres relevant to all business functions across thousands of vertical markets/industries and companies. Genres cover human resources, diversity, technology portfolios, branding portfolios, compliance, and competition. Botipedia.org launch is planned for public trials and feedback.
Want To
Collaborate?
ICON Group is open to collaborations using advanced technology to achieve impact. We tend to take on projects that require:
cognitive or symbolic computing
applied econometrics
applied machine learning
knowledge or graph-based artificial intelliegence
In addition to maintaining and expanding our existing projects, we are currently focusing on applications involving next generation search and content curation/synthesis platforms (e.g., engines that write engines in real time).
If a problem is hard and its solution is impactful, we may be a good partner!
Get In
Touch With Us
PO BOX 27740
LAS VEGAS, NV 89126-7440
858-635-9410
(FAX) 858-635-9414